MANUAL TRIP
Manual trips are when the user starts and stops the trip manually. When the Add Trip screen is opened at the time of starting a trip, the departure location and departure time are automatically populated. The user can override this if he/she wishes.
When the user completes the trip, he/she needs to end the trip by going to the Add Trip screen or from the notification. Again, the arrival time and location are automatically populated. The distance travelled needs to be entered.
Time spent in the travel is automatically calculated.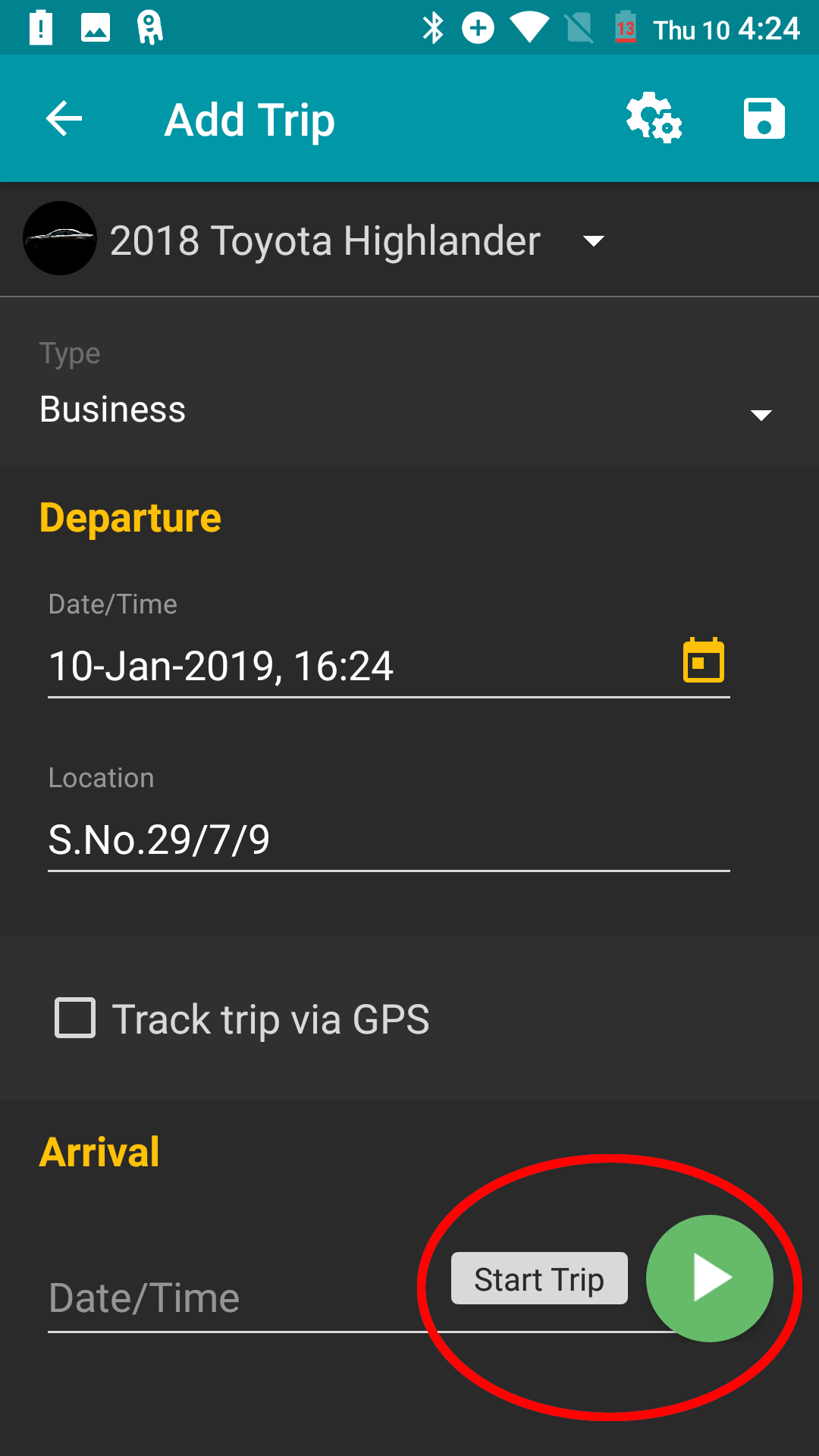 The tax deduction rate is calculated based on the trip distance and trip type.
You can also add details of Parking Fees and Toll Charges paid along the trip. These expenses will be considered for the tax deduction.
If you wish to add the Odometer Readings for the Departure and Arrival, you can enable the option by going to the Settings (click on the settings icon next to Add Trip on the top of the page) and ticking on Display odometer for trips. This will add Odometer Readings to the values under Departure and Arrival.
MANUAL TRIP WITH GPS TRACKING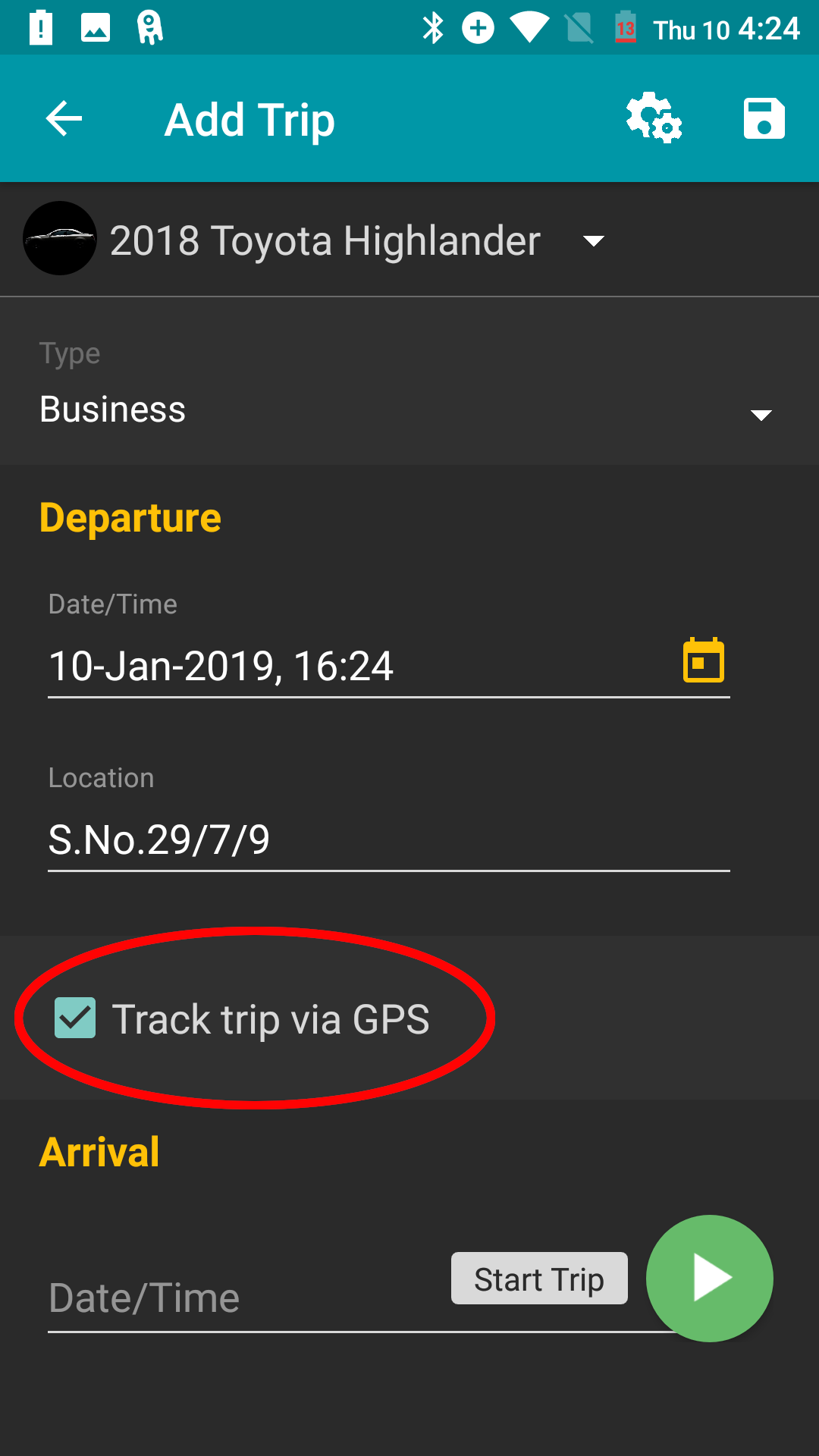 The option of using GPS tracking for trips is available for Gold and Platinum members. When you use this feature, the distance and average speed are automatically calculated.
ENTERING BACKDATED TRIPS
Previous trips can be added by entering the departure and arrival information directly and then clicking on save.
AUTOMATIC TRIP LOGGING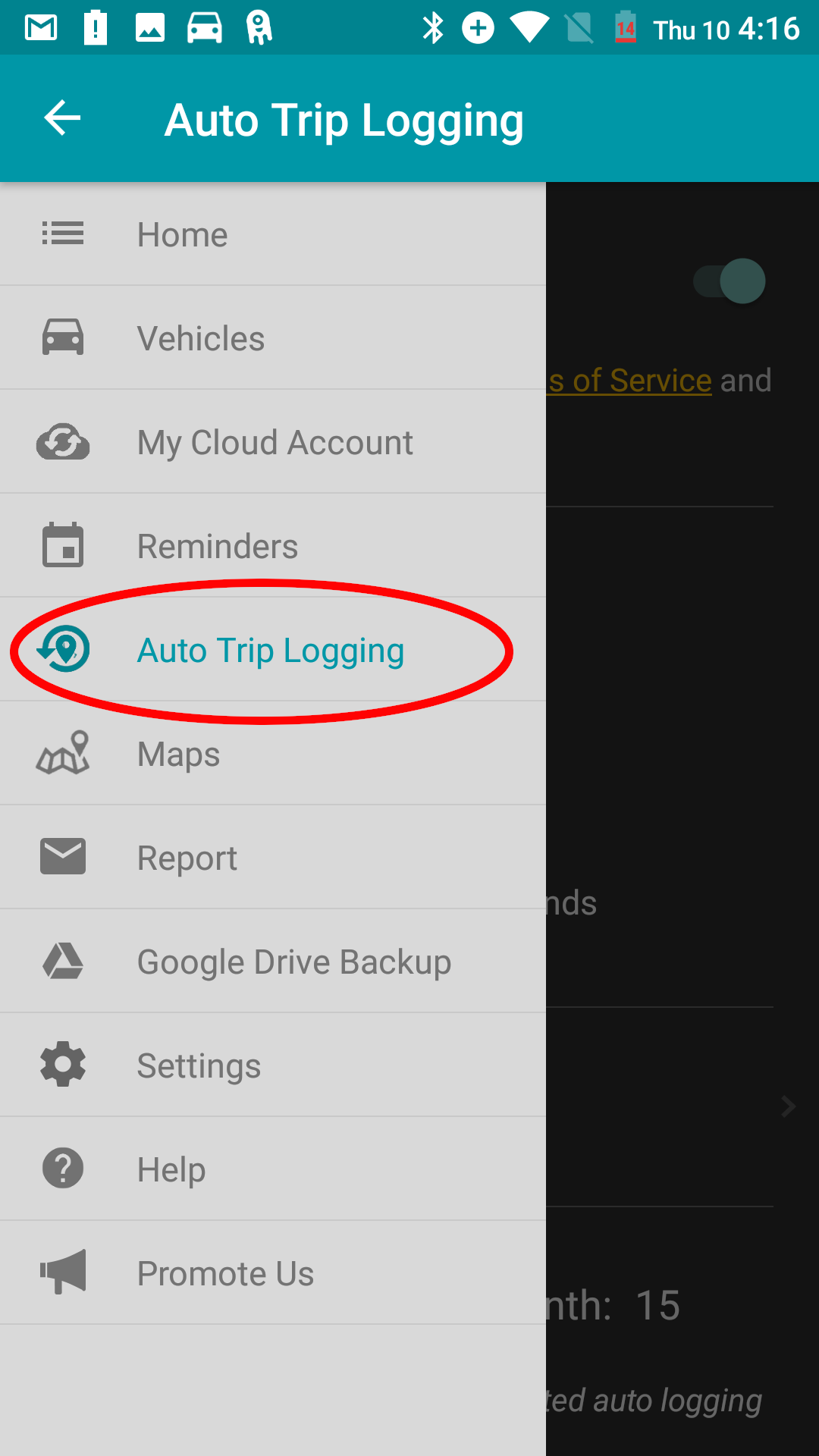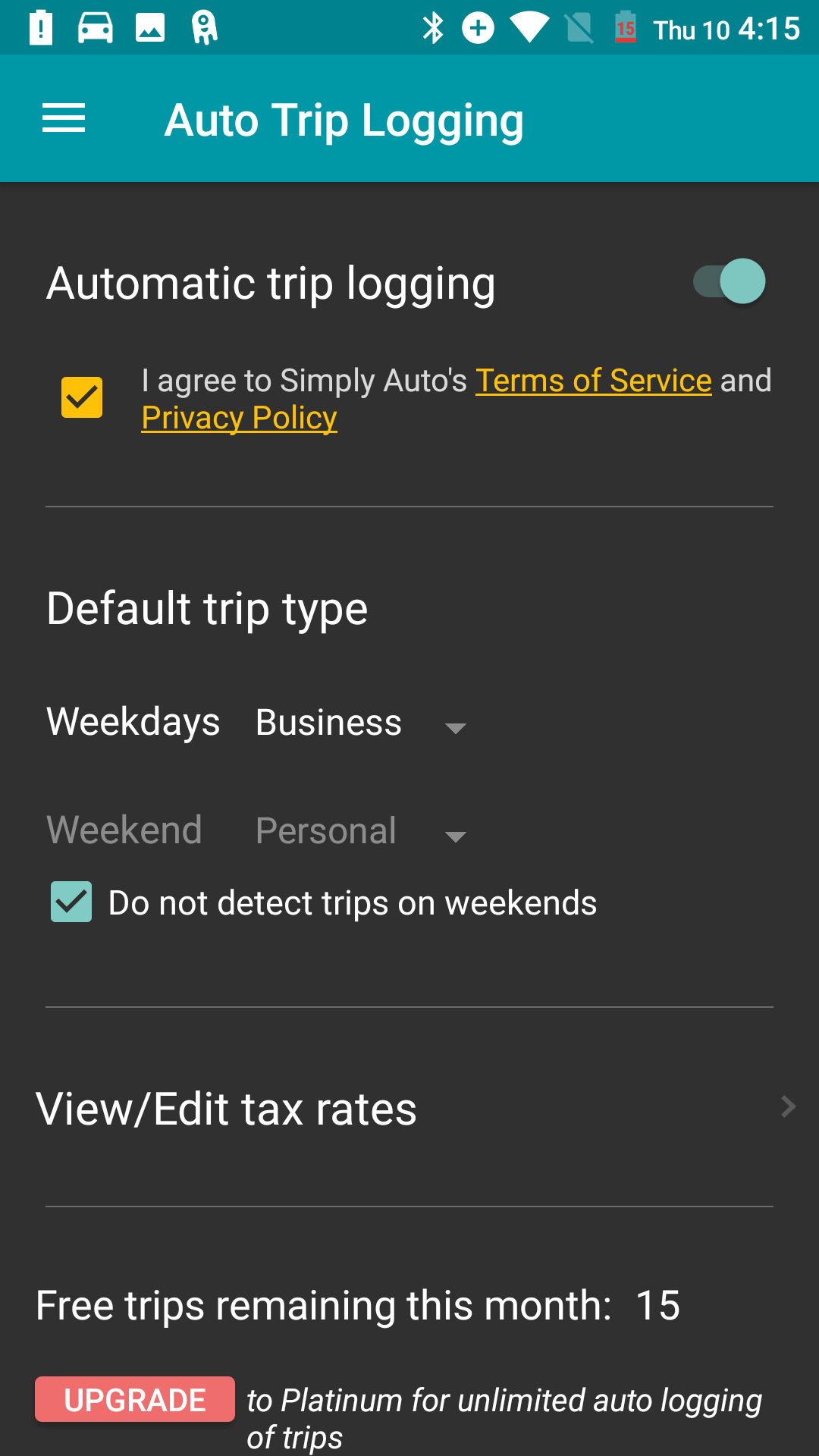 This option will let the app automatically detect the start and end of trips. You will not need to manually start/end the trip. To enable this feature, go to the menu bar on the top left corner of the HOME screen and click on AUTO TRIP LOGGING.
Once you activate Automatic Trip Logging on top of this screen, the app will do the job for you. It will detect the start and end of each trip and log in all the trip details itself.
All you need to do is set the Default trip type. You have the option of setting the default for Weekdays and Weekends separately. If you do not wish weekend trips to be logged, simply check the box next to "Do not detect trips on weekends".
This page also lets you View and Edit the Tax Rates for your trips. You can edit the tax deduction rates for the different trip types, add new trip type (by clicking on the "+" on the top menu bar), and edit the existing types (by long-pressing the particular trip type).
As a free or Gold member, you can log in 15 trips/month. However, once you upgrade to Premium membership, you can log in an unlimited number of trips.